A while ago I got this beautiful Atari 2600 all-black, 4-switch model - often nicknamed "Darth Vader", for obvious reasons: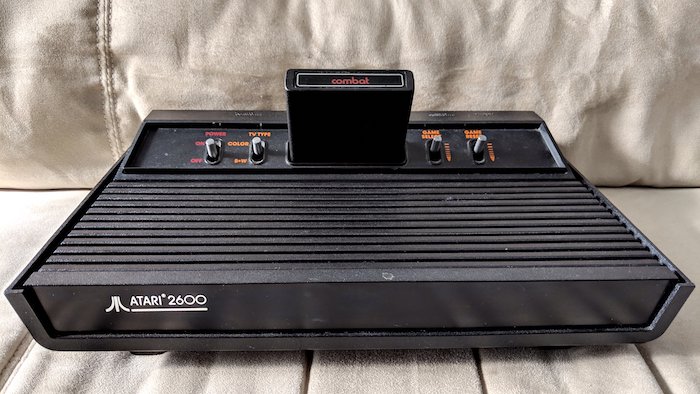 The console generates a TV signal, which the TV has to tune in just like a normal over-the-air channel. It was quite convenient at the time (and quality was good enough for the TV sets we had), but modern TVs show degradation - not to mention some can't even pick up the faint signal - I had to hook mine to a VCR that would decode the signal into A/V.
That quirky setup led me to make the popular A/V conversion ("mod") - and, while at it, replace the power adaptor (with one that I can actually keep on the wall without fear of burning down the house) and capacitors (something that should be done to any vintage electronics that you want to keep humming).