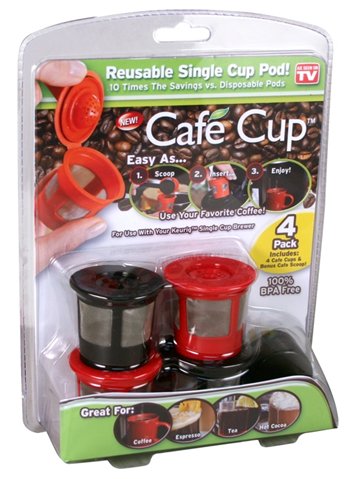 This post isn't about electronics or software hacks, but it touches a very important element in those: coffee! ☕️
Infatuated with the convenience of pod-based coffee machines, I've owned a Keurig B40 since 2012. Its K-Cups afford easy comparisons to standards like VHS or Android - in the sense that competing systems may have marginal advantages, but the variety of suppliers is hard to beat.
These days, I only hit a coffee shop when I need socialization or internet. But I still have two issues with pods: cost (a pod is cheaper than, say, Starbucks, but still adds up way faster than ground coffee in packs) and pollution.
The later grew a bit on me - to the point that I even considered returning to the Moka pots that used to fulfill my coffee needs back in Brazil - until I discovered reusable coffee pods.