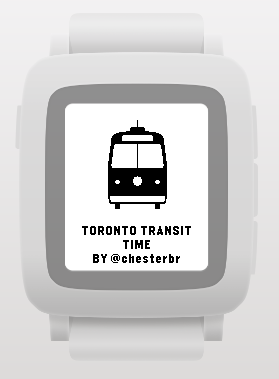 Earlier this year I was looking for an app that showed predictions for Toronto streetcars/buses on my Pebble smartwatch. To my surprise, I could not find a single one that worked the way I expected it to (or that worked at all, to be honest), so I decided to build my own.
Little did I know that getting fast and reliable predictions on my wrist wasn't just a matter of writing C code on the watch - it also required code running on the phone and on a server. Totaly worth it: I use Toronto Transit Time almost daily - and I'm not the only one.
This insight of the development process was originally intended to become a presentation for the likes of PebbleTO, but given the uncertain future of Pebble (recently acquired by FitBit), I decided to just publish it here as a supplement to the application's source code.