Um dos meus passatempos favoritos no trabalho é transcrever algum dos aforismos do Livro da Sabedoria do Pedro de Lara no quadro-branco, tirando um pouco os programadores da sua zona de conforto intelectual.
Qual não foi a minha surpresa quando a Bruna Beber me contou que, em suas andanças pela cidade, conheceu pessoalmente Mag de Lara, a viúva do mestre. Mais ainda: quando a Bruna mencionou minha dedicação em disseminar a sua obra, a Mag de Lara gentilmente me agraciou com o mimo que digitalizei abaixo: um autógrafo póstumo do Pedro de Lara!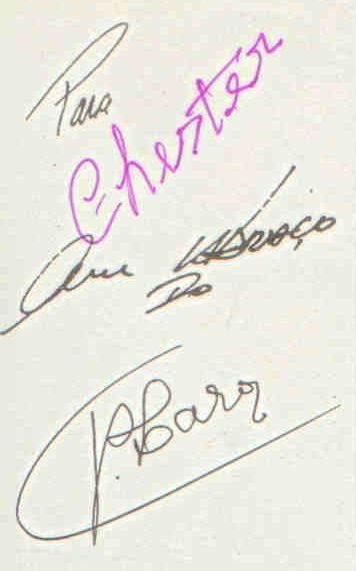 Fica claro pela diferença na cor da caneta que não foi bruxaria: ele deixou alguns com ela (se isso não é badass, eu não sei o que é), que só adicionou o meu nome. Desnecessário dizer que, depois dessa, a Bruna é minha best friend forever and ever and evah!