Judging by how much of my life I spent reading manga, watching anime and tokusastu, playing Pokémon on Nintendo, eating tempura, yakisoba and mochi, learning kanji, and so on, it just had to happen: Bani and I went to Japan!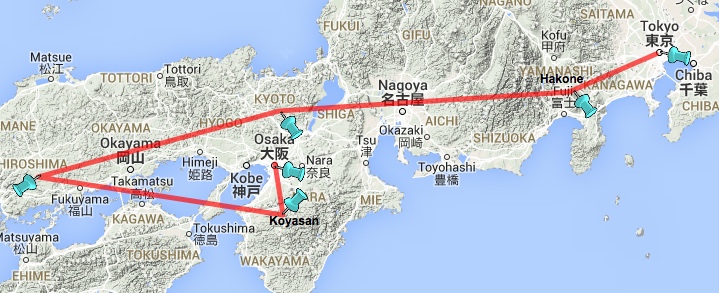 After a daunting half-day flight and timezone shift, we spent a couple days in Osaka, followed by a 9-day travel package that took us to Koyasan, Hiroshima, Kyoto, Hakone, and finally Tokyo - where we had five more days of hectic fun.
Our adventures included a sleepover on a Buddhist monastery, volcano-boiled eggs, giant robots, purification rituals, a deer-populated sacred island, bullet trains, psychedelic dances, a manga museum and - why not - ear channel violation.